About Us
Results
We work with you on a personal level to determine the best solutions for your unique needs, then leverage our seasoned expertise to achieve the best possible results.
Relationships
We are your trusted partner in success. Our company is large enough to offer a full range of professional services at a fair price, but small enough to give you the individual attention that you deserve.
Relief
Rest assured that when a need arises, our company is ready and capable to handle everything for you so you can focus on what matters most to you.
Liz Zitzow, E.A., Managing Director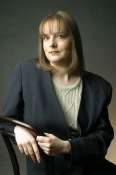 Liz Zitzow is an Enrolled Agent licensed to practice before the IRS with over 30 years of experience in US taxation, since 1998 having lived and worked in the UK. She is the Managing Director for British American Tax, and oversees all aspects of the business, providing personal consultations to clients.
She is a member of the National Association of Enrolled Agents, the Federation of Small Businesses , and is a founding member of the Association of Independent Expatriate Tax Practitioners.
She serves on the Government Relations Committee for the NAEA and writes for numerous magazines and blogs. She has been successful in waiving penalties for late filing on dozens of clients filing under the Streamlined Filing Program and reasonable cause cases. She has also provided expert witness testimony for UK court cases involving US taxation issues, helping clients save money by settling out of court.
Previous to founding British American Tax, Liz worked as Senior US Tax Manager for another London-based US tax compliance firm. She was responsible for all areas of US expatriate tax compliance and planning. From 1987 to 1998 Liz was employed by Tax Man Inc in Cambridge, Massachusetts in the US working as Senior Tax Consultant in their Quality Control Department. She was responsible for research, policy, employee education, and the overall quality and accuracy of work of 30 employees in six offices. She was solely responsible for the theory, policy, and accuracy of all returns for one company's employees, including expatriates and highly compensated staff. She represented Tax Man clients on audits, providing much appreciated hand-holding and advice during a stressful time. She handled expatriates from many countries, but most often from the European community including the United Kingdom. Client sectors were primarily in hi-tech, education, and the entertainment industries.
When not advising on tax matters, Liz enjoys travelling around the globe, growing vegetables in her garden, and creative writing. She has previously worked as a recording artist and still occasionally records vocal tracks.